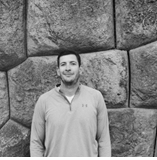 Pow-Wow
This series of photographs was taken at a Pow-Wow Northern Cheyenne Reservation in Lame Deer, Montana during the summer of 2018. This Pow-Wow is held in commemoration of the Native's victory at the Battle of Little Bighorn during the Plains Indians War every summer.
Sean was originally in Montana leading a construction project, updating the fire station, but was invited to observe and photograph the various competitions being held on the reservation.  He was fortunate to capture photographs of several Native Nations including Crow, Lakota, and Blackfeet but an overwhelming majority of the participants and photos are from the hosting Northern Cheyenne Tribe. This ceremony included their traditional beaded leather clothing, colorful face paint, and mesmerizing dances. It was truly an honor to have been a part of such a memorable and fleeting part of American history. Sean has used the most accurate dictionary from Chief Dull Knife College to translate the name of each piece into the Cheyenne language.
Artist Bio
In high school Sean was a very active member of the arts department. He spent numerous hours walking around collecting trash and placing it on canvases and drawing faces instead of taking notes. It was then that his teacher, Mr. Couch took special notice and it was under his tutelage that Sean was able to create several award-winning art pieces and capture some amazing images. It was during this time that he learned to wield his naturally color blind, left handed brain to capture color, make art using various materials and textures and see normal everyday items as art in the making. Sean graduated high school in 2003 with a scholarship for his art portfolio.
After graduating with his Masters in Architecture from Texas Tech University he landed his "dream job," designing sport stadiums with a large firm. After a short while the shine wore off and he was hit with the realization that his creative days were gone. The dreams of designing and being creative had turned into hours of detailing in AutoCAD, endless cups of coffee, and a bout of "what's it all about?" depression.
So Sean quit the regular 9-5 grind and joined the Peace Corps where he moved to the remote jungle of Panama. Living in a rural community was a very humbling experience and fueled my desire to continue travelling, teaching, learning, and creating art. Sean spent the next 10 years traveling around the world to various countries doing relief work and meeting amazing people.