BSAM Houston Emergence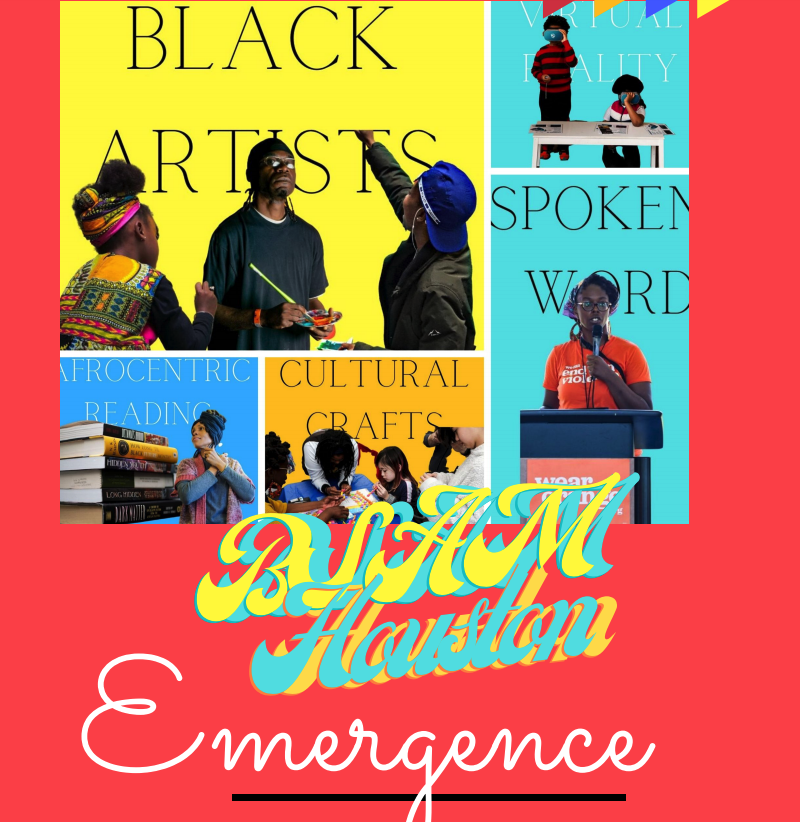 The Afrofuturist Affair is a fund raiser show for the Black Speculative Art Movement Houston chapter featuring works by artist educators.
About this Event
Held at the spacious Bisong Gallery, show will feature Black eduartists who have contributed to #curatingtheendoftheworld with their respective mediums and are ready to display their fruits. Utilizing a variety of methods, the showcase will highlight the many ways Afrofuturism continues to shape education, the arts, innovation, and new institutions and establishments most especially during these most pressing and uncertain times. For safety, the 2-day affair is being organized as an exclusive event and therefore includes a timed ticket that only allows for 10 participants per slot. There will be a filming of all segments that can be viewed virtually that includes professional photography, art-making, live DJ sets, and virtual networking. The show marks the third for BSAM Houston and is an immersive experience that caters to the family and community-centric audiences.
Project Summary:
The education system prioritizes written knowledge that depresses minority student's display of intelligence. This occurs through over testing, which is incongruent with culturally situated educational practices because cultural knowledge is witnessed through participation in the arts.
Minority students are in classrooms in which non-diverse instructors teach curriculum in a culturally mute fashion, causing harm by negatively affecting students mental health. Houston has addressed these problems by employing large numbers of minority teachers (Houston Chronicle 2017). However, teaching curriculum from a cultural perspective is not an option as Texas lawmakers hollow out curriculum and testing becomes the focus of public schools. The need for cultural education in our society is not solely reserved for minority students either. Stories such as "Video of White Students Mocking Native American Man Draws Outcry" (NPR 2019) shows that cultural education is needed for all students. The project facilitates change in education by building on work that demonstrates the possibilities of culturally situated, holistic STEAM learning within a creative community practice.