Description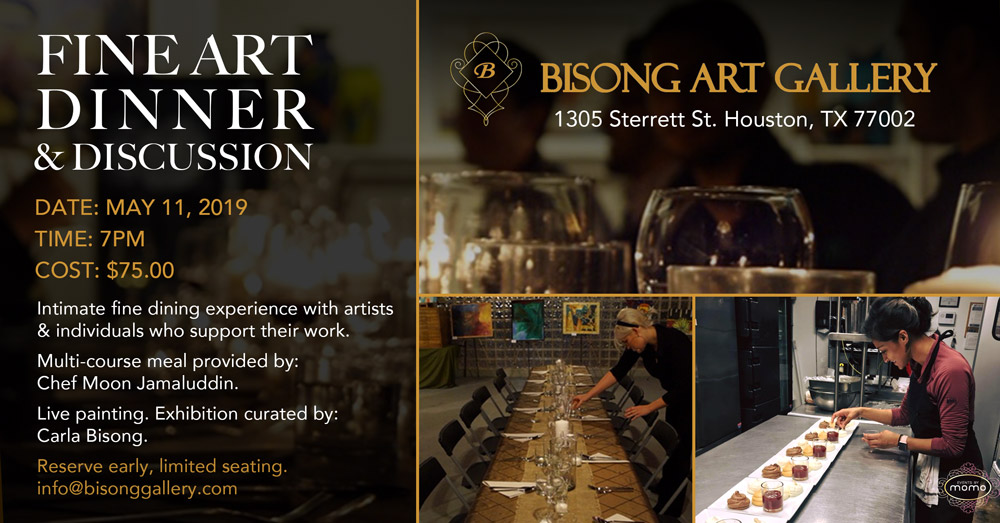 Fine Art Dinner & Discussion at Bisong Art Gallery
Date: May 11, 2019
Time: 7pm
Cost: $75.00
Email: info@bisonggallery.com
Fine Art Dinner & Discussion is a series of intimate fine dining experiences with artists and individuals who support their work.
Your multi-course meal is provided by Chef Moon Jamaluddin. Great food, wine and art is on the menu for this special night. Artists will discuss there work and answer questions while live painting. Exhibition curated by Carla Bisong.
More details to come.
Reserve early, limited seating available.
Location:
Bisong Art Gallery
1305 Sterrett St, Houston, TX 77002