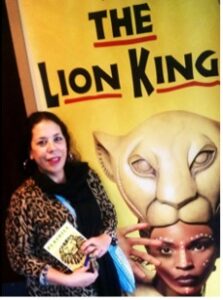 Born 1956, Kimberly Lakes primarily works as a sculptor, creating figurative compositions and characters that express culture and personal life experiences. To create her expressions, Kim uses  paper, tape, glue, paint, wire, found objects, and more with the intent to demonstrate how creativity can be utilized as a problem solving process by discovering and developing kinesthetic skills that aid in meaningful workforce development and production of "art-o-facts".
During the mid 80's and early 90's, Kim met and collaborated with other Houston leading African American Artists, including Bert Long, and Jesse Lott. Kimberly taught creative classes at Michaels the arts and craft stores and served as adjust instructor from 2006-2011 at various campus locations for Lone Star Community College and San Jacinto Community College.
Kim's work is supported by collectors and art patrons across the United States and the Canary islands.