DON'T MISS OUT!
Here you'll find information about new events and exhibits hosted by Bisong Art Gallery. To stay current on new or upcoming events, sign up for our newsletter.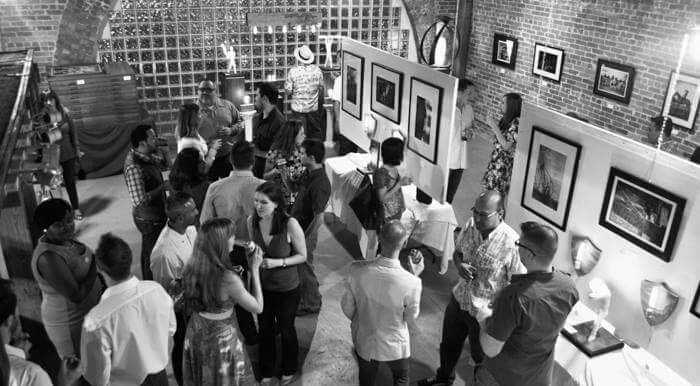 Vincent Fink
"Archetype: Unknown"
Saturday, September 8, 4pm-7pm
More Details to Come
Born April 1st, 1984, Vincent Fink, twice Hunting Art Prize Finalist (largest art prize in America) and Talent Call Award winning artist, works out of his Winter Street Studio in hometown Houston, Texas where he tirelessly adds to a multitude of projects.
Among them, The 6 years (and counting) Atlas Metamorphosis project with vigorously detailed sumi ink drawings. These greyscale images spawned from a lucid dream and continue to garner accolades, but the most popular acquisitions are the colorful Iterations. This acrylic and oil paint series focuses on his love for surrealism and sacred geometry.
In addition, Vincent works on sculpture, freelance design, music, screen printing, motion graphics, and holds a degree in Media Arts & Animation from The Art Institute of Houston. He has served on Mayor Turner's Quality of Life Committee as well as other committees within the Washington Arts District of Houston. Represented locally by Bisong Gallery, Vincent has shown his work in Brooklyn, New York, Austin and throughout the west coast.
---
Interested in becoming an art exhibition sponsor?
---