BISONG ART GALLERY
Where emerging and mid-career artists can learn and grow together . . . Sharing their talent with the world.
Bisong Art Gallery is a fine art gallery located in downtown Houston's historic Warehouse District.  We provide art collectors, art lovers, interior designers, non-profits and businesses the opportunity to buy original artwork created by emerging and mid-career artists. We exhibit a variety of mediums from paintings, photography, hand blown glass and sculptures.
See something you love?  Email us for additional information to purchase or request a viewing. 
---
Owner Carla Bisong founded Bisong Art Gallery in 2013 inside a 1300sqft loft located in downtown Houston Texas. She brings her love for marketing and art while providing a platform for artists and art lovers to connect. The gallery is deeply rooted in the community, hosting workshops, painting classes, art exhibits, fundraisers, film screenings, book signings, weddings and corporate receptions.
Art has the ability to inspire, uplift, and enrich a person's life. Therefore, it is Bisong Art Gallery's goal to be a platform that connects artists and buyers. Bisong Art Gallery believes everyone should release their inner creativity and everyone should have at least one piece of original art in their home or office.
Find your inspiration by visiting the gallery or attending our monthly painting classes, workshops and lectures including our popular "Canvas, Cocktails & Conversation."
---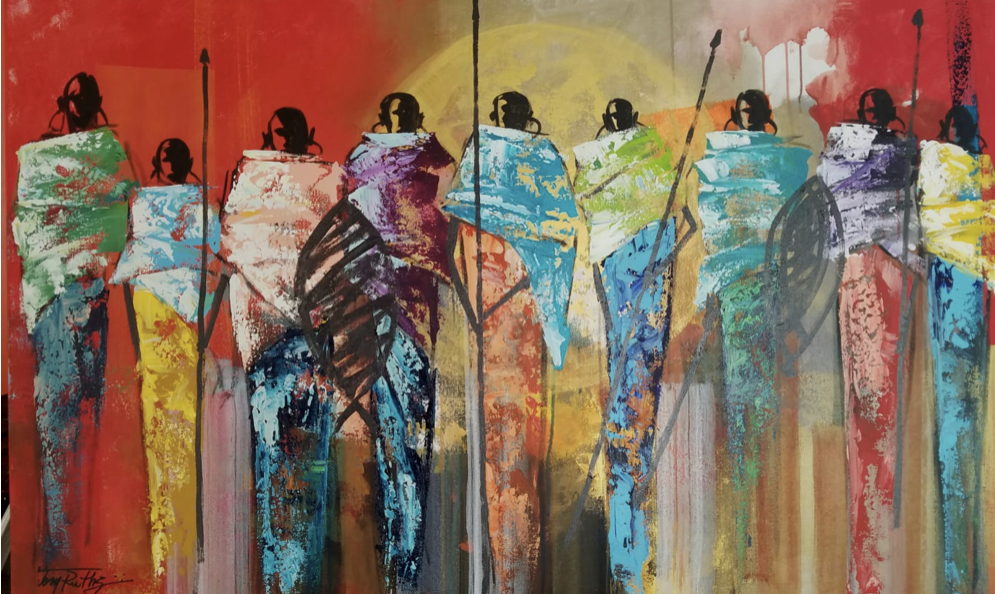 Solo Exhibition | Artwork by Tom Ruthz
June 22
5 – 8 PM for Opening Reception
1305 Sterrett St, Houston, Texas 77002
Tom Ruthz is a Brazilian artist originally from Rio de Janeiro. Ruthz began his career as a painter focusing primarily in fine arts. He is also well-known for portrait work, and his paintings of horses have been well-received in the art community. Most recently, he has created several phenomenal contemporary pieces.
Although he has never received formal training, Ruthz has been painting professionally since 1988. Throughout his career, he has received many awards at various competitions in Brazil, Italy, and other countries.
Ruthz relocated to Sao Paulo in 1994. He taught painting and drawing for many years at various art galleries in Sao Paulo, including in his own studio. He also taught courses and workshops in the cities of Salvador (Bahia Brazil), Rio de Janeiro, Amsterdam, Miami, and Sarasota. While living in Amsterdam, Ruthz showcased his work in the Netherlands, Germany, England, France, and other European countries.
---
Fine Art Dinner & Discussion at Bisong Art Gallery
August 10
7 PM
1305 Sterrett St, Houston, Texas 77002
Fine Art Dinner & Discussion is a series of intimate fine dining experience including artist talks.
Your multi-course meal is provided by Chef Mark Anthony Hawkins. Great food, wine and art is on the menu for this special night. Artists will discuss there work and answer questions while live painting. Exhibition curated by Carla Bisong. Participating artists: John Whaley Jr. & Lauren Luna.
More details to come. Reserve early, limited seating available.
---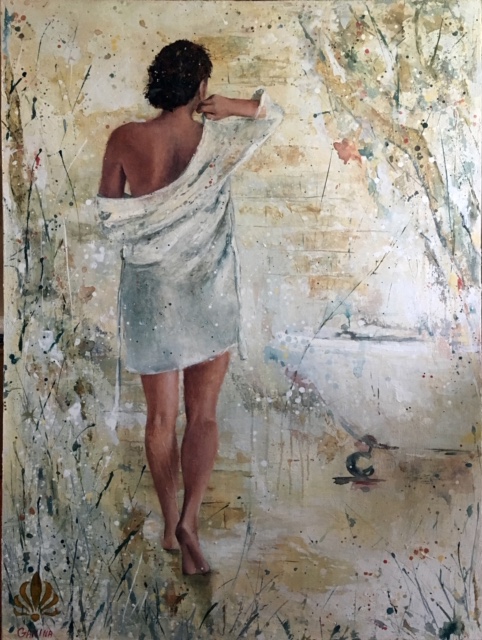 Solo Exhibition | Artwork by Anna Ganina
September 21
5 – 8 PM for Opening Reception
On display through October 12, 2019
1305 Sterrett St, Houston, Texas 77002
Born in Ukraine in 1981, Anna developed her unique brand of art through her schooling at the Academy of Arts in Odessa, Ukraine and the Academy of Realist Art in Toronto, Canada. Via San Diego, Florence, and Vancouver, Anna eventually made her way to Austin, where she now lives and creates.
Anna Ganina has drawn inspiration for her works of art from broad travels and her abundant life experiences as both a visitor and resident of many countries around the world. Through her paintings Anna goes beyond the obvious to uncover the symbolism within the human aspect of daily life. Her creativity and style come alive through her choices of imagery and materials. As a viewer of Anna's images, one is transported to a world of fictional reality that exists in the recesses of the artist's mind. Through her artwork, Anna challenges the observer to not only understand the scope of the actual image, but also submit to the feelings that the image provokes.
Sign up for our monthly newsletter to stay connected or check back regularly to view our events page on our website.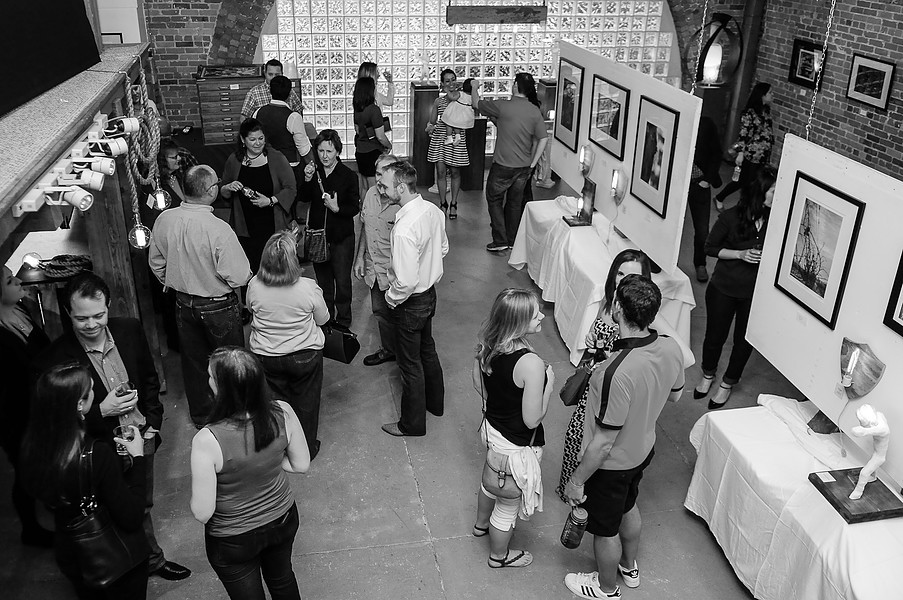 Bisong Art Gallery is a distinctive venue for local events in downtown Houston, Texas. The gallery is available to rent for various private events. Guests have held cocktail parties, receptions, team building painting parties, book signings, and political events to name a few. 1200sq-ft loft with exposed brick and concrete floors.  The space offers a unique atmosphere for intimate events. The gallery can accommodate 80 guests cocktail style standing (using indoor and patio). Email info@bisonggallery.com to request a tour.